This manual was written to explain how the Knops App works. It uses the Knops Mini as target device to write a new keymap to. The Knops Mini has enough memory to save fifteen layers of macros. For Setting up your macropad, we are going to use the Macropad Configurator tool called the Knops App. The configuration process is completely webbased and has a client application to write your new keymap to a Knops Mini which works with both Windows and MacOS.
---
Step 1: Using the Knops App
First you need to open the Knops app. This app is hosted on app.knops.io. Create an account before you continue.
---
---
After creating an account, you can go to the "My Devices" page. Here you click on "Add device" after which you select the Knops Mini (or other device you would like to use the Knops App for).
After adding your device, you are brought back to the list of your devices from which you can click on the one you would like to configure.
Next, click on the button "Create new keymap" after which you are brought to your newly created keymap. Here you can comfigure your keymap exactly to your liking. Do not forget saving it after you are done! Your keymap is safely stored in your online account.
---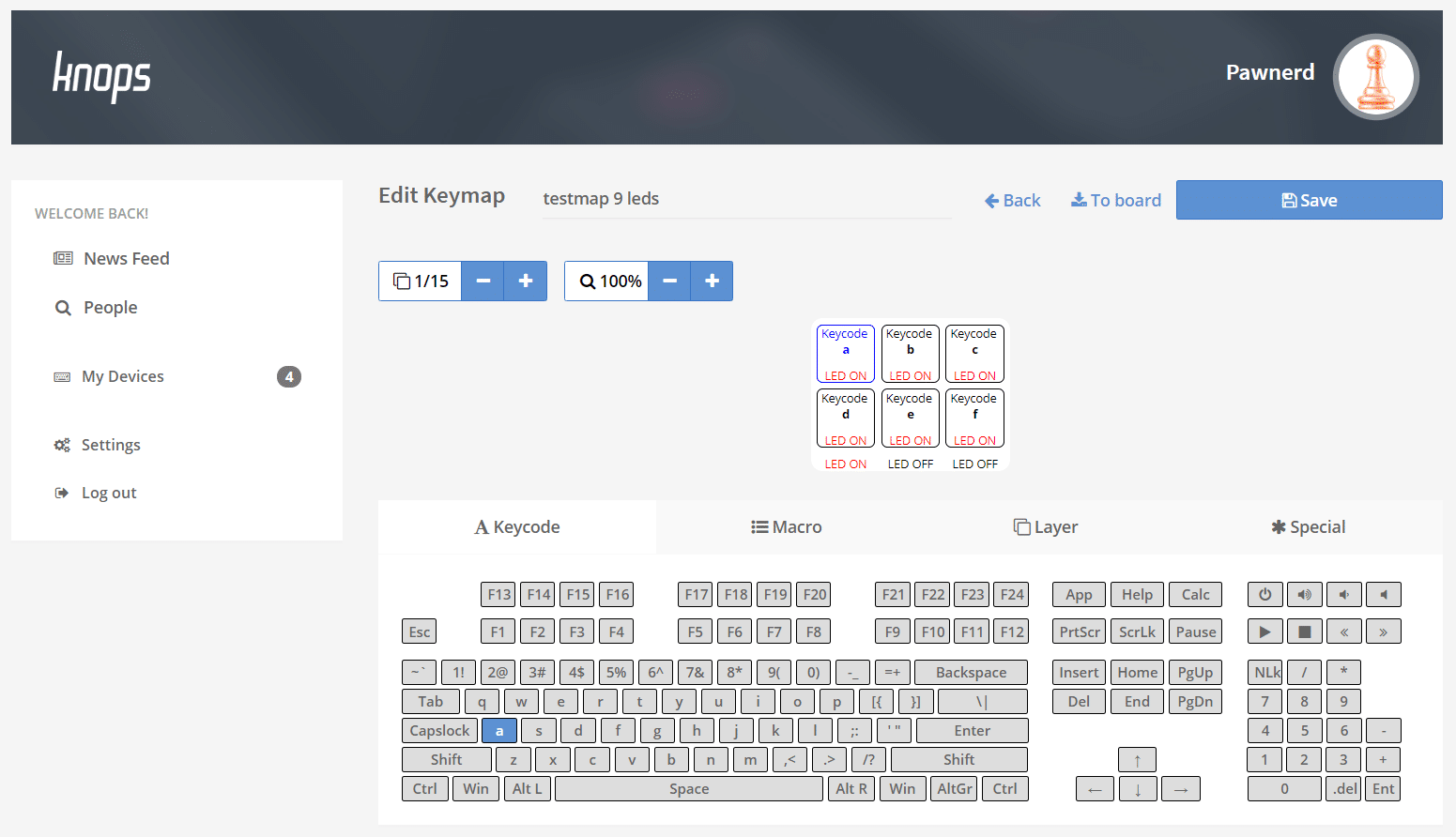 ---
Step 2: Install the Windows/MacOS client
Download and install the Knops App for Windows or MacOS. Both download links of the latest version are provided below.
---
Download for Windows 7/8/8.1/10
---
Be aware for MacOS: The Knops App needs to be running in the background when you continue with the next step! Otherwise the website will not be able to forward your keymap information to your local machine. For Windows machines you do not have to have the application running in your background.
---
Step 3: Place your device in DFU mode
Now it's time to put your device in DFU mode. DFU stands for Device Firmware Upgrade and allows us to write new data to the internal storage of the device.
Depending on your device, putting it in DFU mode might differ. For the Knops Mini, the explanation is given below. Make sure your Knops Mini is disconnected from USB before you start!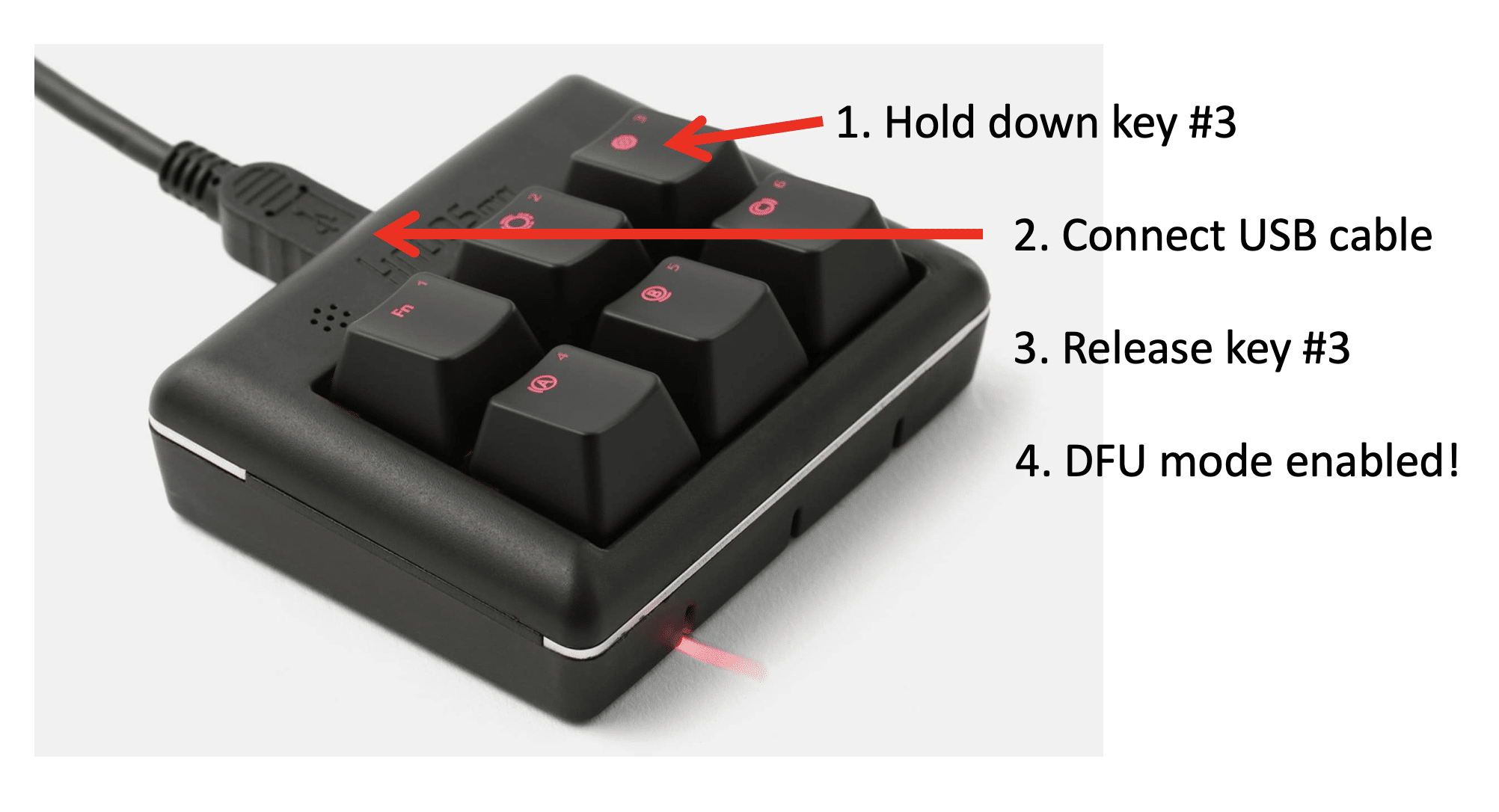 ---
Step 4: Write your keymap to the device
Almost there! The last thing you need to do is writing your keymap to your device. This is done by clicking the link "To board" button on the Knops app website. This brings you to a webpage which automatically tries to open the Knops App client on your machine.
Depending on the exact message from your webbrowser, click "Open Knops". This allows the webpage to transfer information to your locally installed client. A new tiny window should open and within 20 seconds your Knops Mini should have the new keymap installed.
---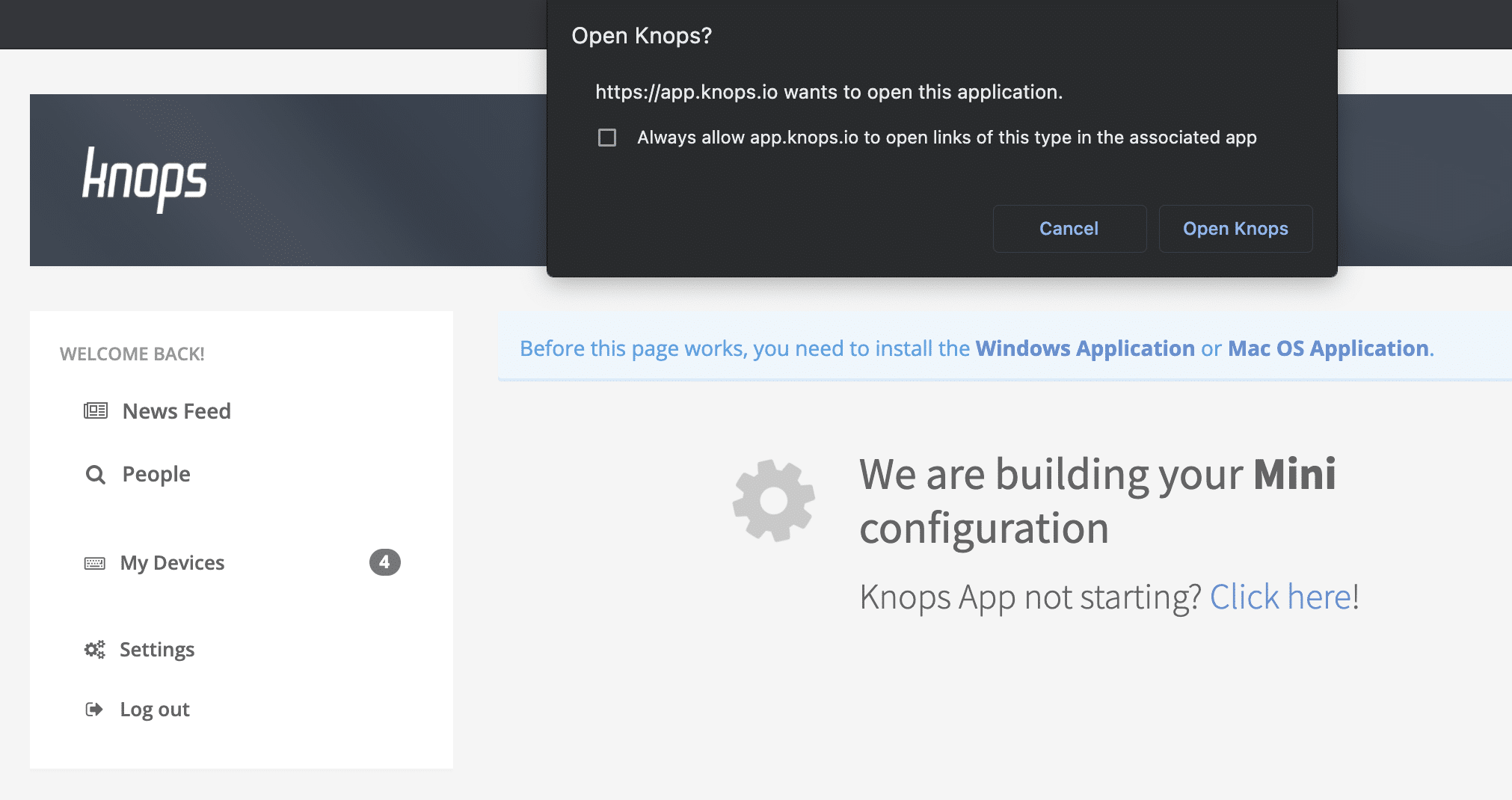 ---
Subscribe to our newsletter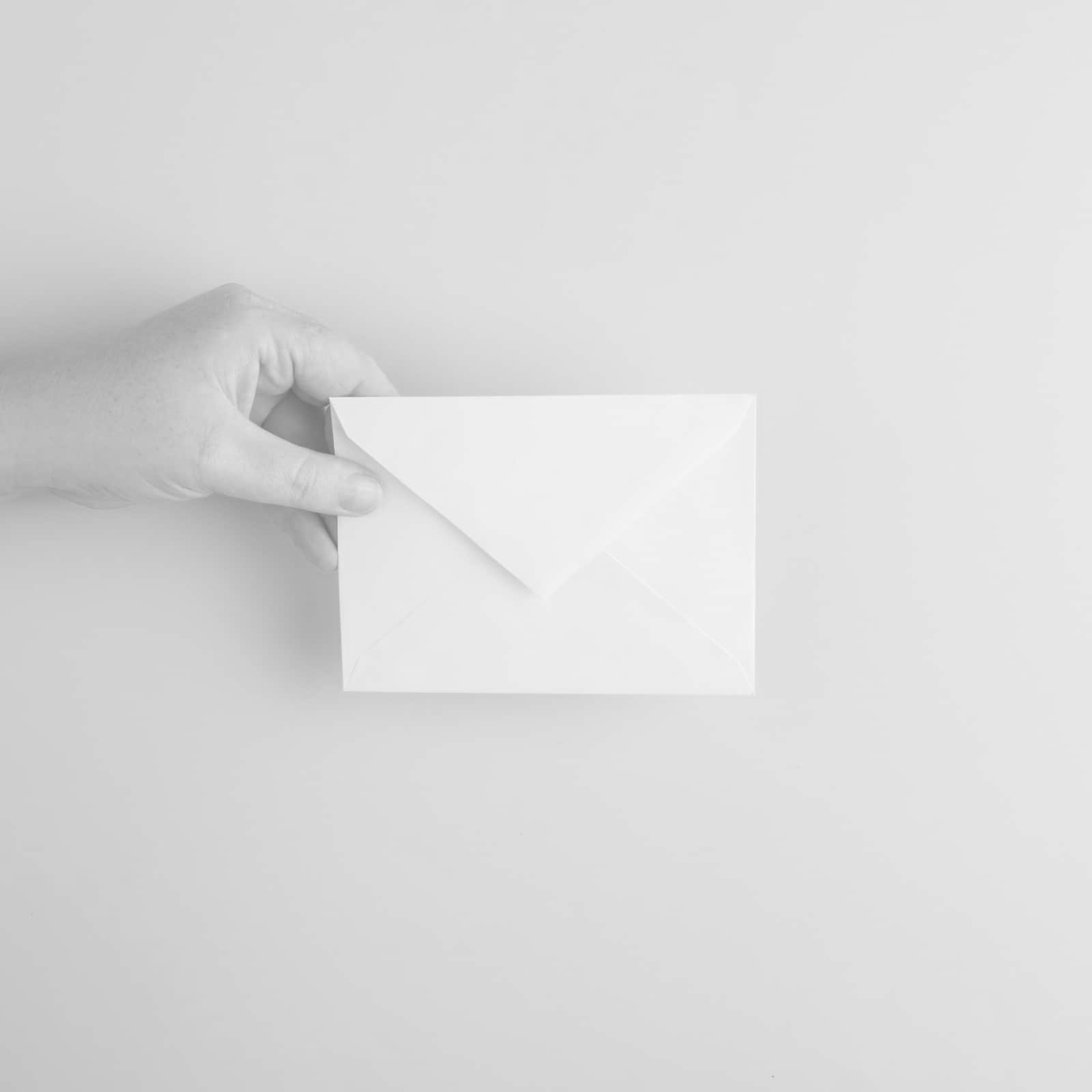 ---
We would love for you to become part of our story. If you want us to be able to reach you with news, you can decide to sign up for our newsletter or Discord server.
---