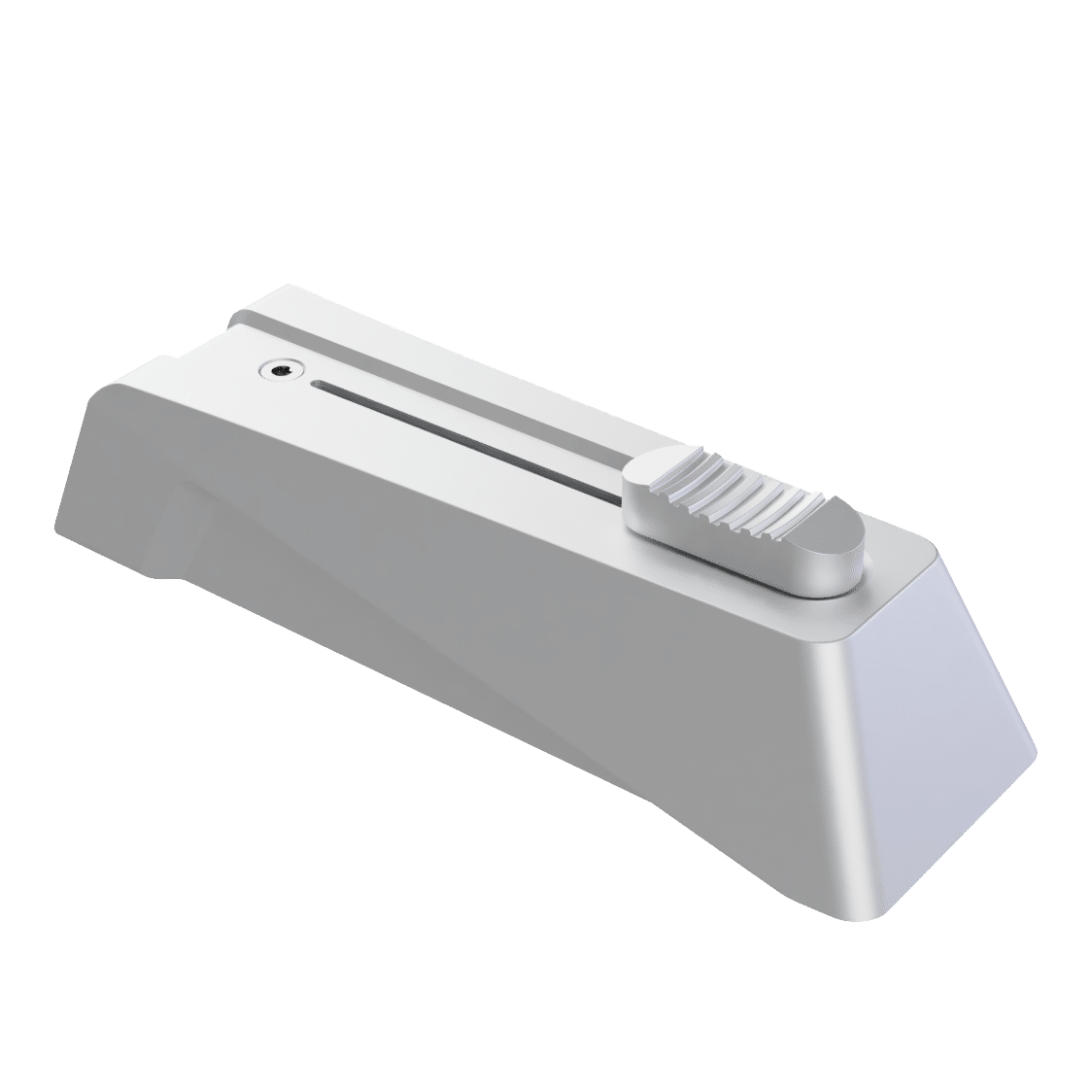 Hi all!

First of all, thank you to everyone taking part of the Pawnerd Slider group buy! The groupbuy is successful and your order is being prepared! Your participation means a lot to me and with blogposts like this one (which will be sent monthly) I will keep you up to date about the progress.

Please feel free to contact us with any feedback or thoughts you might have.
I will use them to improve both the product and groupbuy-process. Also unsubscribing can be done by replying and telling me about it.

Aluminum parts
The CNC machined parts have been finished already! Tomorrow they will be shipped to me (from China to the Netherlands). Since we are talking about ~40kg (~90 pounds) of pure aluminum parts, these will be shipped by sea instead of air. I expect them to arrive within 5 to 8 weeks. This gives plenty of time to produce the PCBs which will be shipped by air.
The aluminum parts entail the case, bottom plate, and the moving button. They are CNC milled, polished by hand, sandblasted, and anodized subsequently. This is the exact same process the final prototype went through, so I am looking forward to the end result.
Here is an image of the package being prepared for its journey in a wooden crate: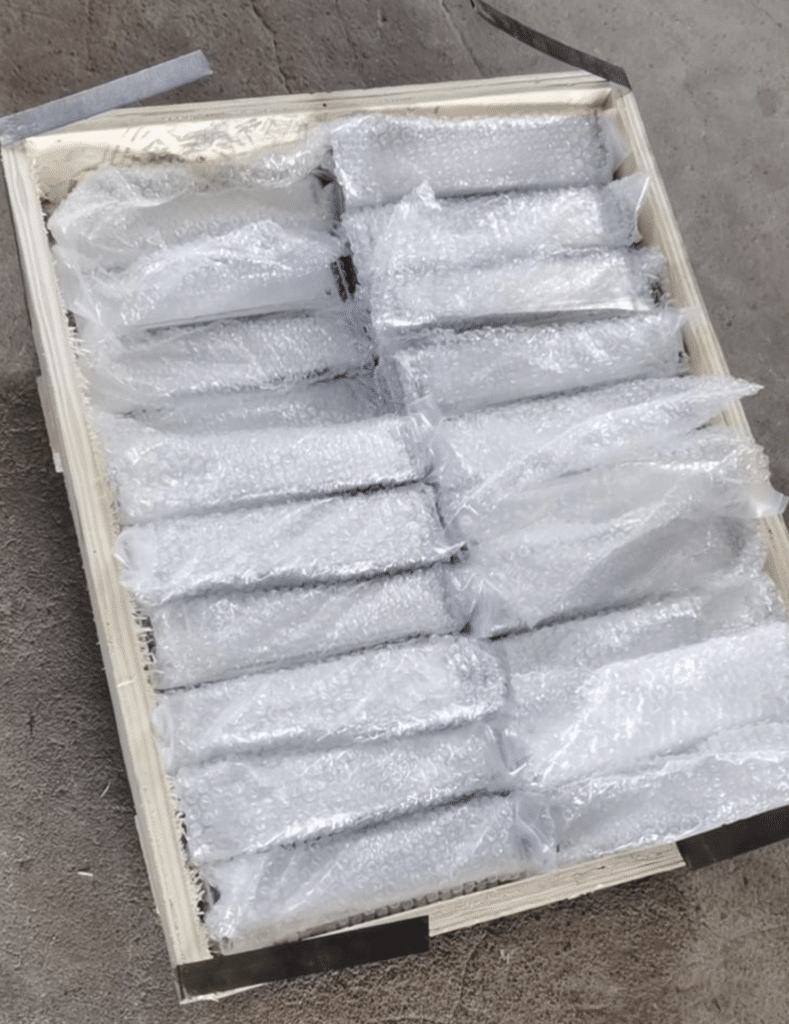 If you look closely you will see the rubber pads already being assembled!
Upcoming month
In the upcoming month a few other things will be done:
– Screws will be ordered (the only pre-stocked non-custom part!)
– PCBs will be ordered this week
– Motorized sliders will be ordered this week

I plan on sending mails like this one every month. This means that you will likely be able to read about the items above in next mail.
After next month
Other aspects that still need to be done before the end of July to finish the group buy. These items are important, but will not be finished before the next mailing update:

– Firmware and Windows/Mac software needs to be finished/released
– Sliders need to be assembled (this will be done once all parts have arrived)
– Packaging material needs to be ordered (this will be done at the last possible moment to avoid wasting valuable storage space)
– Sliders need to be tested, packaged, and shipped (last thing to do)
Delays / risks
So far everything looks positive. In the upcoming week I will be hearing from the PCB supplier if any of the silicon-chip parts will be delayed due to a shortage. I am assuming this won't be a problem, but I won't be able to confirm until they've let me know.

Another problem that our aluminum parts manufacturer has found is that a few aluminum cases have defects. These have been separated from the parts being shipped to customers and will only be used for testing/development.
Below you see one type of defect; at the left you see an incorrect part with a deformed USB-C hole. On the right you see what it should look like. Unfortunately I do not have a better image quality.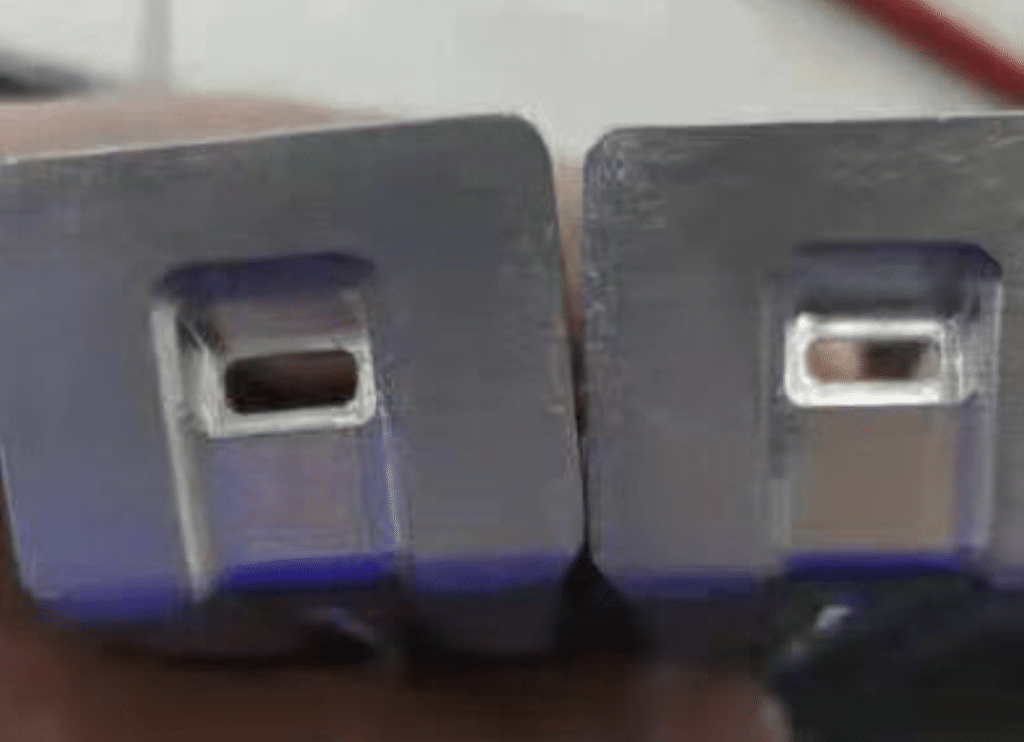 That's everything for now! My expectation is that the next updates will be focussed about:
– Electronics
– Assembly/testing
– Software
– Shipping!
Once again, please feel free to reach out regarding questions and remarks you might have!